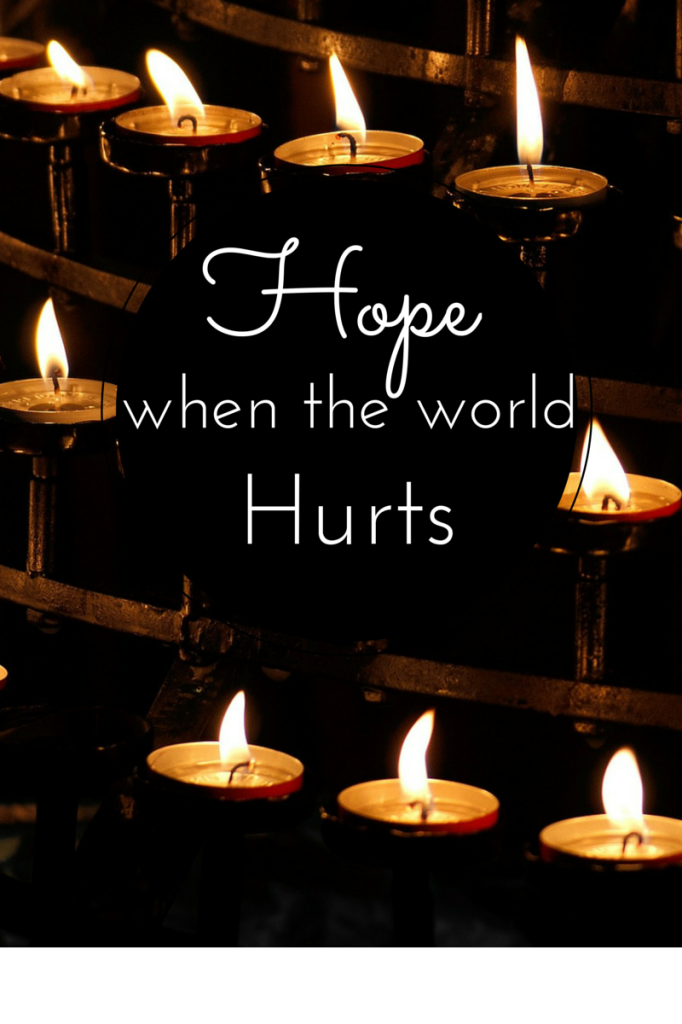 It is not surprising that in a week where I am overwhelmed by bad news and sadness of our very broken world, I am called to write a lesson for children about hope. Because that's how God works. We feel our brokenness a little more deeply and he gives us his Word to heal it.
I have a lot of conflicting thoughts and feelings about things happening in the world. And I'm unsettled in a really painful way by what I read and see and hear. Most of it, I don't understand. As someone who does everything possible to avoid conflict whenever that is an option, just seeing the hurt and ugliness happening in Ferguson, MO makes me physically ill. I think it's probably a good thing.
I think God wants me to be unsettled…to be upset and confused by reading conflicting stories and so much hate and anger and hurt. Because anything that hurts his people, breaks our Creator's heart. So all of this situation breaks God's heart- the death of Michael Brown, the officer involved, the family left behind, the community in upheaval-all of it breaks God's heart. Anything that breaks the heart of God should break my heart. And it all does.
I'm heartbroken for all sides involved and trying to understand why all of this is happening. So I'm reading and listening and trying to understand. And in all of this listening and reading, I was feeling my own brokenness so keenly the world seemed very bleak.
And then I set aside my reading and listening and got to work. What is my work? To teach children about the love of God. This Sunday is the first Sunday in Advent, when in our tradition, we focus on the hope of the Israelites in the coming Messiah. So my task today is to finish a lesson about hope. God is kind of awesome that way. Right when I was feeling rather hopeless about the world, he reminded me of Hope.
Hope tells me that this world is broken, but one day it will not be. Hope tells me that every knee will bow before the one and only God. Hope also tells me that the worst thing is never the last thing for Jesus has overcome the sin and ugliness of this world. Take heart, I have overcome the world Jesus says in John 16:33, the verse we have been singing every week with the kids in our Sunday School.
So I lift my eyes to heaven and pray more fervently that the hope that I know in Jesus can be spread everywhere. That I might use what God has given me to share that hope with the kids of my community and all over our nation through this little site. May we as people who minister to children plant hope deep in the souls of the children we serve so that when life gets messy and hard, they find the same hope I experienced today.