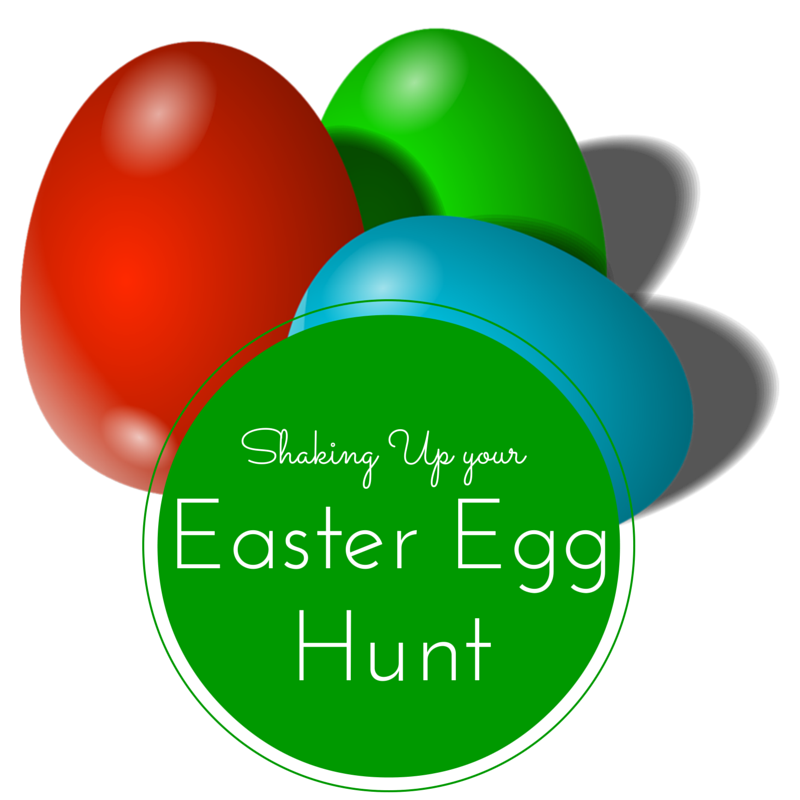 I mentioned last week that one of the best things I did in children's ministry last year was change our Easter Egg Hunt to an Easter Egg Scavenger Hunt.  A reader (hooray!) emailed to ask for more details about this event, so I'll be sharing more about what we did in a few posts over the next few days.  Today, I'll share an overview of our event.  Next week, I may share more details about specific elements of our Scavenger Hunt.
My inspiration for this event was from Sam Luce's blog.  I've never been a fan of Egg Hunts because of the behaviors they tend to bring out in kids and even parents.  Being in Pennsylvania, we also combat unknown weather challenges (I will never forget spending an hour hiding eggs all over the local park we use in the freezing rain only to have 25 kids show up).  So after reading Sam's blog and doing a little more thinking and praying, a team member and I decided to run with the idea of an indoor egg hunt.
As families arrived at the event (which was a two hour, come as you can kind of event), they were given maps of the church with the four stations highlighted.  As families completed each station, a team member stamped their map.  The stamp was their key to earning tickets for prizes. Each station had up to one hundred laminated paper eggs (that we had our congregation decorate in the weeks before the event) taped to the walls and furniture in obvious and creative ways as well as a theme.  This extended the engagement of the event.
Our goal is always to make things simple and provide as many ways as possible for a child and their family to encounter Jesus.  Our stations were intended to give parents tools to talk about what Easter was really about while still having fun and getting candy and prizes.
Sanctuary- The Life of Jesus
In the sanctuary (where families began), in addition to having over 100 paper eggs hidden around the room, we brought all of the art from around the church of Jesus' life and placed it up front for families to see.  In retrospect, we should have put this in a smaller room to have more impact as the sanctuary is so large and there were a lot of eggs to find.  We played praise music that talked about Jesus' life and love for us in this station.
Nursery-Resurrection Eggs
Each family could make a set of Resurrection Eggs in this station.  We had a set of cards (both a preschool version and an elementary version) to help families go through the eggs and talk about the Crusifixion and Resurrection of Jesus in an accessible way.  We had options for what to stuff each egg with, making them a little more personalized.  I will share more about this next week.
Youth Room- Egg-palooza
This classroom is at the end of a hallway that we were concerned would get congested, so it was strictly a "see how many eggs you can find" station.  One of our youth helpers taped some eggs to himself and hid around the room to add to the fun.
Fellowship Hall- Craft and Prizes
We had a very simple Easter craft set up at one end of this large room- foam crosses with stickers that children could decorate (this was leftover from VBS).  At the other end of the room, children brought their maps (each station stamped the map when families left) to get tickets and choose their prizes.  We kept it very simple- each stamp was worth five tickets so each child could earn twenty tickets maximum.  Prizes were candy and trinkets with a few larger items like Seeds Family Worship and VBS CDs.  Every child got a bag of candy simliar to what we had given out at past Easter Egg Hunts.
Overall, it was a successful event.  We drew a lot of families from our preschool (many of whom are not members of any church), but not as many older children.  We didn't have the number of children we had from our usual outdoor Easter Egg Hunt on  a nice day, but everyone who came left with a big smile on their face, with tools for their family to experience Holy Week in a new way.  Reggie Joiner says we have to define the win for any given event so people don't make up their own definition of what a win is- happy families equipped to talk about Easter at home was our win.