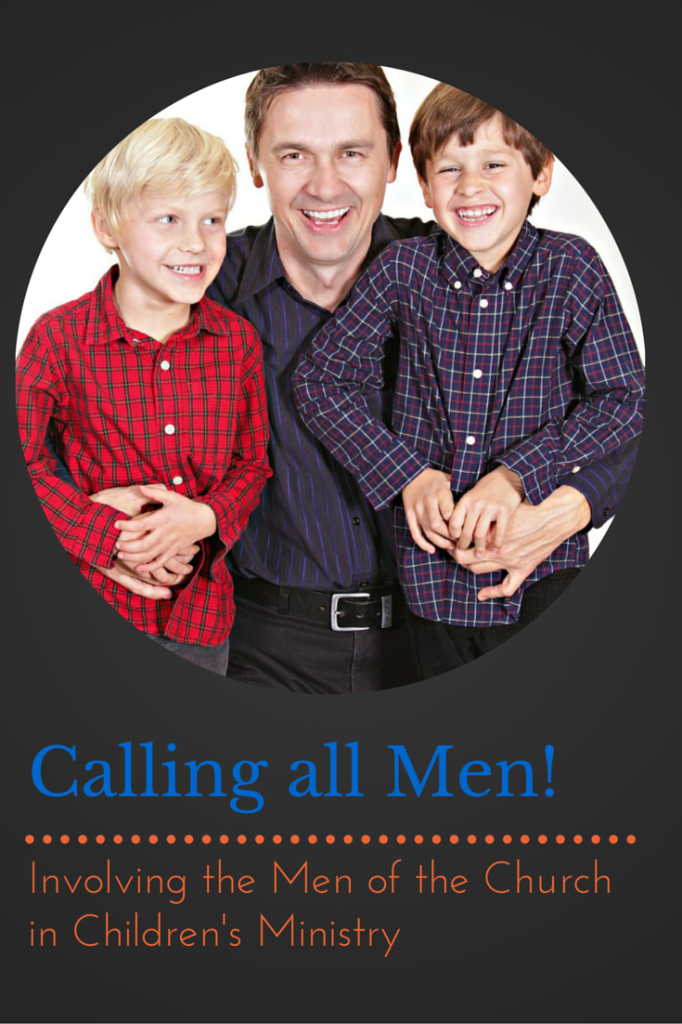 A few months ago, during a Sunday School staff meeting, as we were talking about teacher schedules, one of my teachers came up with a fantastic idea- why not have Monday Night Men (a men's group many of my Sunday School dads belong to) teach once in a while.  We have so many boys in our Sunday School program right now that I knew this would be fantastic for everyone.
I knew I needed a plan before I approached the Men, so I decided to ask them to lead every fifth Sunday, making those dates station days to allow as many of the men available to lead as possible without putting a heavy load of preparation on the men.  When I proposed this to the leaders of Monday Night Men, I had hardly finished the question before they said yes.  I cannot stress enough how amazing these men are and how supportive they have all been to children's ministry, many of them help with VBS and special events.
Yesterday was our very first fifth Sunday.  It was a rousing success!  We had six men (I had asked for 4-5) come down and lead Palm Sundays.  The kids loved having dads leading them and the men seemed to have a good time.  They even tolerated my crazy messy craft stations (which I hadn't planned to have them staff, but I needed to lead a different service station, so they ended up jumping in to help.)  They absolutely jumped in completely, even getting really messy to help finish a service project the kids didn't have time to complete.  They even cleaned up and organized without me asking.
Often, children's ministry teams are made up of moms.  There's nothing wrong with this, but it is great to have dads and the men of the church as part of the team.  It teaches all of the children, but especially the boys, that being faithful and involved in the church is for everyone.  I fully expect by this summer's 5th Sunday, I'll be able to hand off the whole lesson for them to lead while I take pictures and watch!